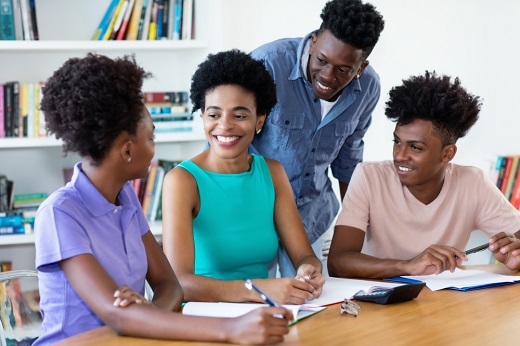 Individualized instruction is a teaching method in which instructors teach students one-on-one, with a focus on self-paced learning based on an outline or curriculum objectives. There are many benefits of individualized teaching, and it is an effective method of teaching when it comes to adult education in Delaware County.
As a trusted provider of general education in Upper Darby, Pennsylvania, we will discuss the advantages of individualized instruction for adult learners:
One-on-one interaction.

Whether you're learning English or seeking a customer service certification, one-on-one interaction can help you get the most out of your education. With individualized instruction, you understand the subject matter and receive encouragement to accomplish your goals. Individualized teaching makes it easier to gauge students' interests and inclinations, which instructors can then use to shape their teaching methodology.

High-quality interaction.
With individualized teaching, instructors can get to know the student. This allows instructors to ask study-oriented questions and track the student's progress. Individualized teaching also enables instructors to tweak their teaching strategy based on the student's weaknesses and strengths. This provides highly personalized interaction to encourage learning and build confidence in students.
Accelerate progress.

Individualized instruction minimizes the chances of students being distracted and falling behind on the course. Students also cannot rely on their peers when it comes to accomplishing assignments just for the sake of completing their work. This accelerates the possibility of success as the instructor and student focus on each subject matter and identify areas of improvement.
We at Kisasa Institute of Adult Education are dedicated to helping out-of-school youth through our education and training services. Get started with obtaining your general education diploma in Pennsylvania through our programs and services. Reach out to us to find out more.