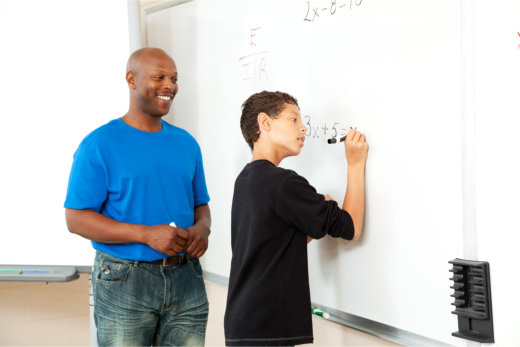 Individualized teaching is when one instructor teaches one student. This allows the teacher to give complete attention to the student to foster growth by embracing self-paced learning. This method can be effective for adult education in Delaware County as it facilitates high-quality interaction between the tutor and the student.
As an established provider of general education in Upper Darby, Pennsylvania, we will discuss the benefits of individualized teaching:
Improve communication and self-advocacy skills.

Individualized teaching allows instructors to provide one-on-one attention to better understand the student's unique needs and growth areas. With this, adults have the opportunity to speak out about any problems they may be facing. This improves communication and promotes self-advocacy skills.

Work at your own pace.

Whether the student is studying a course on customer service certification or financial literacy, individualized teaching makes it possible to learn at their own pace. Before moving to more advanced learning models, students can take the time to ensure they thoroughly comprehend each unit.

Set personal objectives.

With individualized learning, students can choose how far they want to go. This entails setting their own goals and what they hope to achieve after accomplishing the program. This keeps them motivated and makes them more active participants in their learning.
Kisasa Institute of Adult Education is a trusted provider of general education diploma in Pennsylvania. We specialize in high-quality adult education programs for individuals who have dropped out of school, have a low income, or are experiencing homelessness. Contact us for inquiries about our programs.