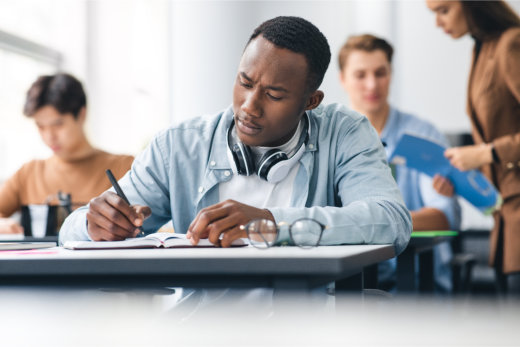 Sometimes, not being able to graduate and finish one's education can be discouraging. There can be plenty of factors why this is happening. However, don't ever lose hope. Nowadays, society and the government are giving us a lot of options. One of these options is the GED in Delaware, Philadelphia and Montgomery counties.
The GED or the general education diploma is made available to out-of-school youth and individuals who were not able to finish high school. This diploma has equivalent to a high school diploma. That is why people are taking this for them to be able to land a decent job.
As a provider of adult education in Upper Darby, Pennsylvania, we recognize some are aloof students. Most of them share the same reason. That they feel that they don't belong, and they only have a little knowledge.
However, at Kisasa Institute of Adult Education, we make sure that they are worth it. We let them realize that the adult learner in our general education diploma in Pennsylvania is:
Self-directed
Ready to learn
Experienced
Motivated
Goal-oriented
Adult learners possess the above traits making them easy to teach. With their motivation and courage, they will be able to achieve their goals. All they need is a little push with their self-esteem. That is why our team will guarantee that each learner in our institute will acknowledge their worth.
We offer a line of services and programs for adult learners and immigrants. We also provide customer service certification, which is one of the most in-demand in the market today.
Learn more about us here on our website. Should you have further inquiries and other concerns, please don't hesitate to contact us.