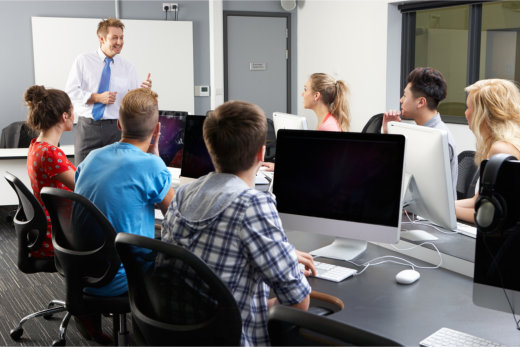 A facilitator plays an essential role in our institute. They are the ones who are responsible for taking charge of the learning of our adult learners. As a provider of customer service certification, we saw the need for competence and the real challenge for our students. We understand how high the demand for customer care and sales representative in the market is today.
That is why, in our customer service certification in Delaware County, we make sure to have competent facilitators. It is our goal to be able to train our students well. For them to be able to be effective in their future workplace. To become a great facilitator, one has to:
Have the ability to stimulate interaction without being biased
Be proactive in groups and know how to connect
Have the skill to create and maintain a safe environment
Know when to and how to listen
Be flexible, structured, and timely
Kisasa Institute of Adult Education can be perfect for you. Our adult education in Upper Darby, Pennsylvania constitutes general education, customer service certification, and immigrant and ESL support. Our services are free of charge to all participants because we aim to prepare older youth to succeed.
If you are considering taking a general education diploma in Pennsylvania, visit us.
We help the less privileged youth to grow and succeed professionally. If you would like to become one of our volunteers, sign up to be one with our family today. You can also sponsor a program through your financial support. Let us work hand in hand to make a difference in the lives of these youth.
Check more about us here on our website. Should you have other concerns and further inquiries, don't hesitate to reach us.