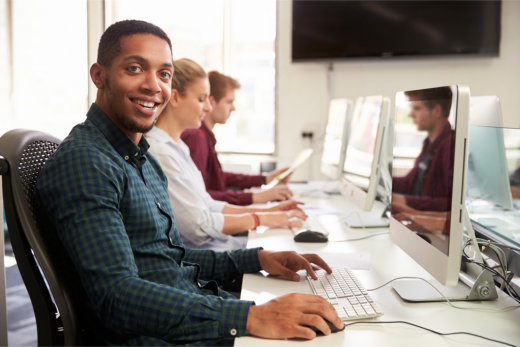 Learning a second language later in one's lifetime can be a little hard. However, as English, being a universal language, and with the right help to learn the same, it will be easy. Having the ability to speak, read, write, and understand the language is always an advantage, most especially in looking for a stable job.
English as a second language (ESL) program is offered in Kisasa Institute of Adult Education to build a good communicative foundation for an individual. We have a team of ESL teachers that are well-trained in the field and are dedicated to helping the youth, mostly the less privileged to succeed by developing their English communication skills.
As a provider of adult education in Upper Darby, Pennsylvania, we are missioned to:
help older youth to gain linguistic advantage
provide comprehensive lessons
ready the youth find a skill-fit job
improve their English communication skills
We also offer help to immigrants with the same opportunity. At the same time, we also provide a general education diploma in Pennsylvania. Our services are available to those youth who are less fortunate but continue to desire to succeed in life.
If you also want to become skilled in customer service and marketing sales, we also offer customer service certification. Being one of the most in-demand skills right now in the market, we help instill our students with the set of skills that is essential to guide the student in their journey to achieve their dreams.
Thus, if you have further questions about our programs, feel free to reach us. You may leave us a message through our contact us page.