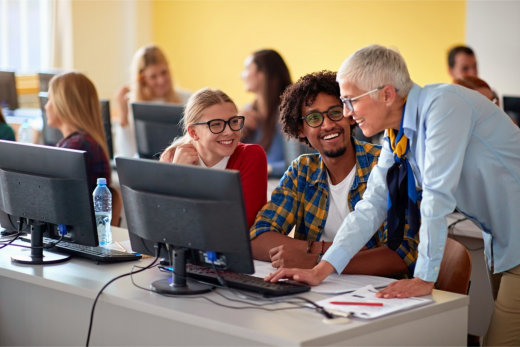 General Education Development as termed with GED refers to a set of tests that is made available to adults. These tests should be passed by them to certify them who have met high-school-level academic skills. This program is a great alternative or solution for older adults who have no high school degree and are seeking a job. Nowadays, employers also consider a general education diploma as equal to a high school diploma.
With this program, out-of-school youth will be equipped with the needed academic skills and knowledge that is necessary to land a stable job. Kisasa Institute of Adult Education offers a general education diploma in Pennsylvania that aims to develop four academic core areas for every student which are the following:
language
science
social science
We believe that for a student to excel and be productive in a workplace, they should possess the essential basic skills which are to:
read
write
listen
speak the English language
Aside from that, with GED, we can also determine if the student is eligible to proceed to college after finishing the program.
So, if you are looking for providers of adult education in Upper Darby, Pennsylvania, check us out. We also provide priority to the less privileged youth.
Aside from GED, we also offer customer service certification, among others. If you got inquiries, call us now and get started with your preparation to succeed professionally. We are open to assist you to start your journey to a brighter and better future.