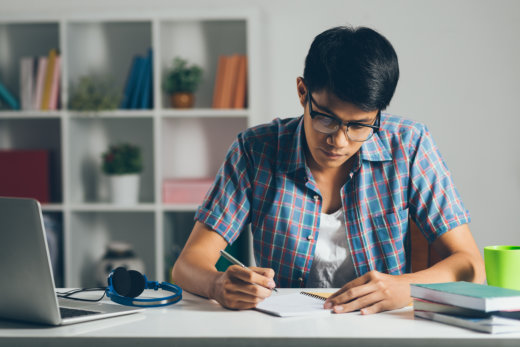 Learning is a lifetime process. It doesn't just end during a person's younger years, but it continues as he/she goes through later phases in life. This holds especially true for those who are enrolled in adult education in Upper Darby, Pennsylvania. Even adults have an opportunity to learn more significant things in life.
To ensure that you get the most out of adult education in Delaware County, having good study habits is beneficial. Children aren't the only ones who need to study. Even adults also need to create a useful routine wherein they can learn better.
Whether you are studying to earn a general education diploma in Pennsylvania or some other program, it can't be denied that education during adulthood isn't a walk in the park. In fact, the challenge is even greater for those who stopped studying for a few years already. Nevertheless, don't be fazed. You can still achieve your goals.
Develop good study habits by following these guidelines:
Find a designated study area.
Choose a place that's quiet and conducive to learning.
Eliminate possible distractions.
Get rid of anything that makes it difficult for you to concentrate.
Refrain from checking your phone.
Opening your phone only leads to numerous distractions.
Allot a specific time of the day for studying.
Make studying a part of your daily routine.
Find a way to make study time more exciting.
Don't make studying seem like a tedious chore.
Get the most out of every study time by following the abovementioned tips!
Looking to earn customer service certification?
Kisasa Institute of Adult Education is the name you can trust.