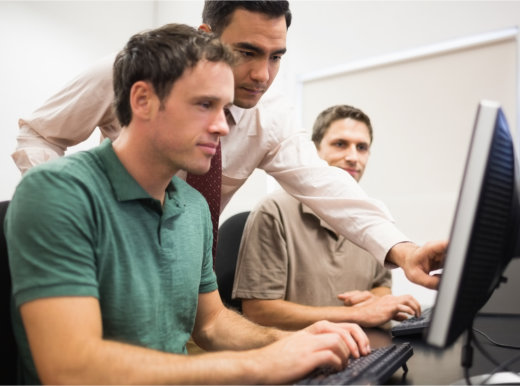 The outcome of education is learning. The concepts, knowledge, and skills that we have learned help us do tasks and jobs in the future.
Unfortunately, real learning can get easily overlooked in a complicated learning environment where just-to-pass-the-exam narratives abound. Examinations and tests are a relevant part of education but when passing these becomes the student's sole focus when attending school or a learning program, the essence of education is lost.
As an institute for adult education, we help our students learn for their future which means they should learn the concepts and practice applicable lessons wherever they go. We go beyond training, we teach students to understand, ask, analyze, and apply.
We focus on helpful aspects and highlight the importance of such elements inside the training classroom, during the examinations, and in the real world. When a person understands why and how to learn, they retain the knowledge longer and they become passionate to build on that knowledge.
Education is a continuous process and whenever you need it, we are here for you. Choose a reliable provider of Adult Education in Upper Darby, Pennsylvania.
Kisasa Institute of Adult Education continues to help students and dreamers obtain a General Education Diploma in Pennsylvania.
We provide different learning programs such as English as a Second Language (ESL) and Customer Service Certification. Call us today to get started.