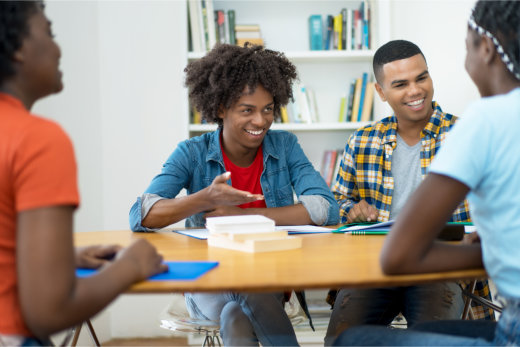 As of 2021, there are over 18 million immigrant youths in the United States of America. Harvard shares that the greatest challenge in the classroom is immigrant youth frequently learning two languages, an incredible asset, but one that many schools have yet to learn to support effectively.
As such, adult education institutes like Kisasa Institute of Adult Education would like to prepare and educate immigrant youth in standard English-teaching programs to equip students linguistically.
Our English as a Second Language (ESL) program aims to build a strong communicative foundation for each of our students. At Kisasa Institute of Adult Education, our well-trained and dedicated ESL teachers help the less privileged older youth gain linguistic advantage through comprehensive lessons. We also look forward to providing immigrants with the opportunity to find a skill-fit job by improving their English communication skills.
With our sponsors and volunteers, our general education in Upper Darby, Pennsylvania has been able to offer a hand to the less fortunate who continuously desire to succeed. And with competent communication skills, we hope to bring their dreams to reality. Students are equipped with linguistic skills to achieve their goals and better their careers.
After completing our program, students will receive a general education diploma in Pennsylvania, which will help them apply for jobs and help uplift their lives.
It is our vision to help create a world filled with commitment to self-care and community enrichment in pursuit of exemplary education.
Learn more about our institute today and get yourself a customer service certification in the process. See you!