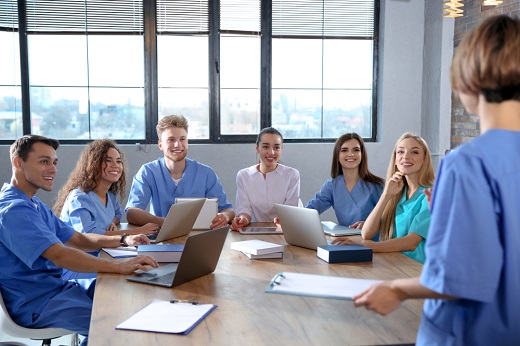 Are you looking to start a career in the healthcare industry but don't want to spend years in school? Our Home Health Aide Program at Kisasa Institute of Adult Education may be the perfect option for you!
As a provider of general education in Upper Darby, Pennsylvania, we will acquaint you with some advantages of our HHA program.
The flexibility of learning both online and in person

Our HHA Program offers students the flexibility to learn online and in person. With our hybrid learning model, you can attend classes from the comfort of your own home while still having the opportunity to receive hands-on training in a classroom setting. This hybrid setting can also be beneficial to those looking to obtain a General Education Diploma in Pennsylvania.

A certification in a rapidly expanding field and transferable skill gains

Upon completing our HHA Program, you will receive a certification that shows you have the necessary skills and knowledge to become a home health aide. What is great about this certification is that it is also transferable to other healthcare positions. With the growing demand for healthcare workers, an HHA certification can help you secure a paid job placement in Philadelphia County.

An opportunity for progression toward earning a CNA degree

By starting with our program, you will gain the necessary skills and experience to transition smoothly into a CNA program. With a CNA degree, you can advance your career in the healthcare industry, enjoy greater job security, and pave your way toward a better future.
If you are looking for a provider of adult education in Delaware County that can help you become a certified home health aide, you can always count on us.
We can also help you obtain a customer service certification. Contact us today!